Welcome
Fairmont RV Resort is one of the finest R.V. parks in the northwestern United States. We are conveniently located in the great outdoors of Southwest Montana, nestled in the Rocky Mountains near the historic cities of Anaconda and Butte. Surrounded by Forest Service land and wilderness, we are surrounded by limitless recreation opportunities—it's Montana at its finest.
The beautiful Fairmont RV Resort is just a few minutes from the continental divide. The Property consists of 116 R.V. parking spaces, a 900 square foot general store/office, and a 1,500 square foot recreation center on 15.635 acres.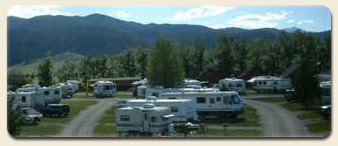 Fairmont RV Resort is next to Fairmont Hot Springs Resort, a major tourist attraction, and adjacent to some of the finest fishing and golfing in the state.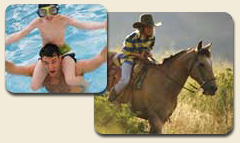 We have a playground, horseshoes, BBQ stands, laundry, wildlife viewing, dump station, group camping, movie rentals, and RV supplies. Nearby are extensive outdoor and indoor heated pools, spa sauna, exercise facilities, golfing, hiking trails, horse riding and bike rentals.
Take a Virtual Tour!